Lessons.
November 10, 2011 § Leave a Comment
They say that you learn something new every day.
Wanna know what I learnt today?
That the African Western Black Rhino went extinct.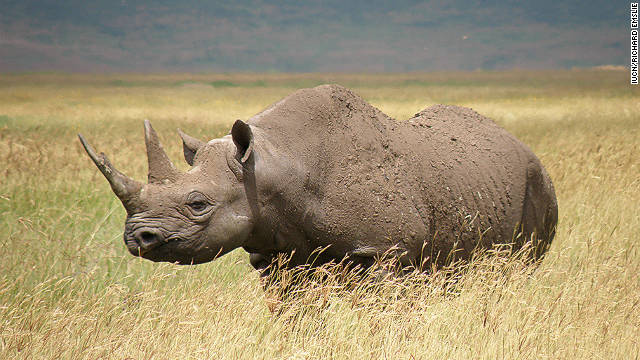 Image courtesy of CNN.
Really?
I mean, seriously? Animals are still going extinct?
Wait, what's that? A quarter of all mammals are at risk of extinction?
A QUARTER?!
We ought to be fucking ashamed of ourselves.
Each and every one of us who do nothing to preserve the life of other species on this planet deserve to feel completely and utterly ashamed. We deserve to feel not like we've made someone angry, but that we've appalled and completely disappointed them.
We deserve to feel like we're going to vomit every last bit of our insides all over the floor because we're that sick and disgusted with ourselves.
I mean, this seriously pushes me over the edge.
Sure, a huge part of the problem still rests on the shoulders of poachers in undeveloped countries who are under the impression that their survival relies on the slaughter and collecting of the valuable bits and pieces of these animals, but that's not just it.
On a day to day basis, we live in a manner that adds to this depletion of the population of certain species. We consume and digest and lay waste to so much of the natural resources this planet has to offer that we leave nothing for species other than our own and we wipe them off the face of this planet forever.
Forever.
As in, you will never, ever get a chance to see the African Western Black Rhino in person again.
Ever.
It's gone.
I'm fucking pissed off.
Partly because I'm to blame.
As much as I've always loved animals, I've done nothing to help this preservation effort.
Partly because I had no idea.
Which I'm sure almost each and every one of you who reads this can attest to.
If something isn't right there in our faces, we just simply have no idea.
Out of sight, out of mind, if you will.
Well you can trust me when I say that the health and well being of the remaining species on this planet will be in my heart and in my mind from now on and I will try my fucking best to be a part of ensuring that they have the chance to outlive the human race.
In fact, I'm going to take the cheque that I received from my parents for my birthday and donate 100% of it to the WWF and from now on, do so as regularly as I can afford.
And I urge you to please do the same.
There are a lot of things that are happening that are beginning to make me more and more sad and bringing me to a boiling point on a day to day basis, but honestly, not like this.
I'm past angry.
Tears are welling.
I feel sick.
I can't honestly express a moment in my life that I've felt like this with regards to something that's really happening and isn't just something in a movie or here say or a biased point of view in a documentary.
Fact: Animals are being wiped off the face of this planet and we're just letting it happen.
Not any more.
Not any fucking more.